Princeton Web Systems Continues to Integrate its Offerings with the Latest Microsoft Products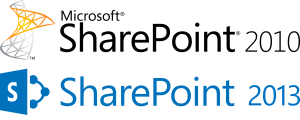 Princeton Web Systems has built extensive expertise in the development of Microsoft SharePoint based solutions through the successful completion of over 20 projects in the last few years.
---
Technology Expertise
Princeton Web Systems implements a wide spectrum of Microsoft SharePoint solutions, including:
Server-Side and Client Object Models

Deployment of Sandboxed and Farm Solutions

SPS 2013/SPS 2010/MOSS 2007 installation and administration (from standalone edition to web farms with load balancing)

SharePoint 2010, 2013 and MOSS 2007 sites branding

Custom web parts development

Custom application web pages development

Custom service applications development

Custom site templates development

Custom SharePoint 2013 applications development

Custom SharePoint 2013 display templates development

Migration from older versions to SharePoint 2013/2010

Low level programming for MOSS 2007/SPS 2010/SPS 2013 core search engine

Deployment of e-learning solutions based on MS SharePoint Learning Kit

Integration with Microsoft SQL Reporting services

Integration with MS CRM

Security solutions development and integration SharePoint and Windows Live ID or other custom security systems

Implementation of custom Web-based workflow solutions using SharePoint Designer, Microsoft InfoPath, Windows Workflow Foundation (WWF) and Nintex

Implementation of content management solutions using MS content management server and MOSS 2007/SPS 2010

Designing Native mobile device applications that interact with MS SharePoint Server

Custom tools for server maintenance

Unit testing of SharePoint-based solutions

Automated UI testing of SharePoint-based solutions

Automated performance testing of the SharePoint-based solutions
SharePoint Projects
SharePoint-based Investor Web portal
The system is used to present fund analytics and performance information to the users with Infragistic web controls to provide advanced visualization and AJAX capabilities. All solution pages (main content pages, login form, admin pages) were branded to match the company's corporate style. Additional functionality included configurable SharePoint user groups and multi-step user enrollment process. The portal was delivered as a WSS Solution with a Site Template and a set of SharePoint Features and was deployed using SharePoint Solution Deployment framework.
School District Portal
The portal was developed using Microsoft SharePoint Server. Existing content was migrated to the new site, five of the system's paper forms were converted to electronic format and associated workflow process set up. Integrated with Active Directory (LDAP) that enables authentication for current domain users to MOSS 2007the portal c can perform online search of the directory integrated with Active Directory. The Work Order System for Maintenance Requests was implemented so that users can submit and track requests online. The portal integrates with the current IT helpdesk software from within the MOSS portal. Microsoft SharePoint Learning Kit was used to add e-learning capabilities.
The SharePoint server Farm can handle more than 40,000 users across 60 locations.
Enhanced Search Portal for MOSS 2007/SPS 2010
The portal included an enhanced Search Center that provided the following features to users: instant page preview for each search result (document) and zip archive based on relevance, social document tagging capabilities and tag-based search... The solution was integrated with MOSS search and indexing service and (in addition to SharePoint) included a cluster of processing servers that provided most relevant page extraction from Microsoft Office documents and page previews. Microsoft Silverlight technology was used to present data to end users.
Semantic Search Application for iPhone
An iPhone app was developed using client-server architecture, contains a search functionality (Google, Yahoo, Flickr, Facebook, etc.), and a search engine adapter for MS SharePoint, for searches within MS SharePoint documents. Users can subscribe to receive notifications when documents previously uploaded to the SharePoint server are updated.
ASP.NET Website Deployment under SharePoint
An ASP.NET website was developed and configured to integrate with the existing SharePoint environment, with security and management procedures inherited from the SharePoint system.
Integration between SharePoint and Microsoft Windows Azure
Cloud to provide external elastic storage for enterprise document libraries.
Migration from MOSS 2007 to SharePoint 2010
2007 MOSS website was migrated to SharePoint 2010, with custom software and design update.