We Help to Tell Your Story with Data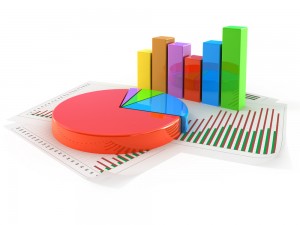 Data visualization (a.k.a. information visualization) is a study of visual representation of data, in other words, the study of information that has been abstracted in some schematic form, including attributes or variables of that information. The main goal of data visualization is clear and efficient data representation.
Infographics and data visualization are helpful for:
Telling a story in a visually appealing way
Performing analysis of complex data sets interactively
Attracting new clients by demonstrating how their statistical data can be effectively presented (i.e. in the financial sphere)
Infographics
Contains images which represent particular ideas from the dataset

Emphasizes a story and draws attention to key ideas

Created by designers in Photoshop or Illustrator
Video Graphics
Contains movies created to represent ideas from the dataset

Similar to Infographics but different format for data representation
Data Visualization
Represents numerical data in a visual format

Can be made interactive, for users to manipulate the data and analyze it efficiently

Created by developers with specific tools and libraries
Primary Types of Visualization
Time-Series A sequence of data points, typically measured at successive points in time, spaced at uniform time intervals. May be used for forecasting, anomaly detection, etc.
Networking Representation of vertices and edges of a graph. Used to display and analyze connections between entities. May be used to display social network analysis (sociograms), process flow (flow charts), etc.
Hierarchies
Used to display entities with some parent-dependent relations, such as organization charts, tree maps, etc.
Statistical This type is represented by such popular techniques as pie charts, bar charts and other techniques which allow to analyze numerical and statistical data
Maps Cartographic information is used in a variety of industries and may be used to display any data which is linked to geographic objects – countries, states, cities, coordinates, etc. Usually used in conjunction with other types of visualization
Impress with the Way Your Data is Presented
With the evolvement of the analytics industry, the need for infographics and data visualization increases each day. How Princeton Web Systems' Data Visualization experience can help you:
Let us do your data research. We use leading software packages such as D3.js, Tableau, Processing and Raphael to work with your database, spreadsheet or NoSQL storage, and build beautiful visualizations to tell business stories supported by your data
Create interactive real-time visualizations using leading 3D, HTML5, native products or custom visualizations, based on WebGL or HTML5 canvas technologies
Interactive and non-interactive reporting with leading market tools such as:

Microsoft SQL Server Reporting/Analysis Services
Active Reports
SAS Business intelligence software
Dundas data visualization software

Capture, import, analyze, mash-up and transform text, numeric, graphical or streaming data using comitial products and open source Big Data tools
Data visualization for Financial, Healthcare, Travel & Hospitality and Media industries
All visualizations may be easily shared and integrated with your website and mobile applications with HTML5, or be made as stand-alone desktop applications.
Industries Set to Benefit from Data Visualization
One Picture is Worth a Thousand Words
Data visualization technologies are used across many industries. Below are examples of simple problems our data visualization experts can solve.
Healthcare
Analysis of the statistics of diseases

Integration with EMR: visualization of patient lifeline

Visualization of patient medical exams results

Visualization of practice performance
Financial Services
Visualize financial information for better understanding and analysis i.e. to determine investment recommendations

Show market data in

visual form

Social media visualization

Insurance analysis
Logistics & Transportation
Supply chain management and analysis

Geographic data visualization

Integration with job planning tools and visualization of workload and activities
Travel & Hospitality
Integrate visualization tools with trip planning software

Visualization of routes

Price maps